Recommended Minnesota Resorts and Businesses
Here are our recommendations for the best Minnesota Fishing Resorts and Minnesota Businesses
Minnesota Fishing Resorts

Little Winnie Resort is a year-round family fishing resort with 11 housekeeping cabins and 134 RV seasonal and short term campsites to choose from. From the resort anglers have immediate access to outstanding fishing on Little Winnie Lake as well as boat, motor, pontoon and spear house rentals and bait, gas and tackle sales. Big Lake Winnibigoshish is just a quarter mile away.
The Pines Resort & Campground is a top Minnesota walleye fishing resort. This angler's paradise offers 12 housekeeping cabins and 13 campsites and is located just north of the Mississippi River Dam on Lake Winnibigoshish. At The Pines Resort you'll find everything you need to have a great Minnesota fishing vacation including boat and motor rental, a concrete boat launching ramp, live bait, tackle, gas, oil and individual boat slips. Open year round with ice fishing and ice house rentals available.
Our pick for Minnesota Family Resorts is Eagle Nest Lodge. It caters to anglers and their families with modern accommodations and great fishing on Lake Winnibigoshish. Located on the north shore of Cutfoot Sioux Lake this 15 cabin resort offers year round angling opportunities as well as amenities like boat, motor and pontoon rentals; gas, tackle and live bait sales; ample dock space and battery charging.
Anchor Inn Resort – Anchor Inn Resort is a Minnesota fishing and family resort located on Little Sand Lake and the Bowstring River near Max, Minnesota. There are 9 seasonal cabins, 6 Bed, Breakfast and Boat lodge rooms and a campground with full RV hookups. Anglers love to fish from the bridge just steps away from the lodge and have made Anchor Inn Resort a Minnesota fishing destination since the early 1920s. Guests appreciate modern conveniences like in-cabin wireless internet, cable tv and air conditioning. This Minnesota fishing resort also offers boat, motor and pontoon rentals as well as gas, oil and live bait sales.
The Lake Winnie Area Resort Association – Minnesota's Lake Winnibigoshish is the perfect fishing destination and family vacation with sand beaches, walleye, jumbo perch, northern pike, muskies & more! Lake Winnie is not only a fantastic fishing destination, but is the perfect "Up North" Minnesota family vacation getaway! Click the link to view the Lake Winnie Association website for more information on planning your next Minnesota fishing resort vacation, reunion, corporate retreat or sales meeting at Lake Winnibigoshish.
Little Lazy Lodge Little Lazy Lodge is the perfect place to get away from it all and savor quality time with loved ones. Our 4-bedroom, 4-bathroom space sleeps 24 and is ideal for family reunions, corporate retreats, intimate weddings, bachelor/bachelorette parties, or vacations with good friends. There's a firepit for cozy nights under the stars and easy access to hiking, biking, ATV trails, and lakes.
Minnesota-based Businesses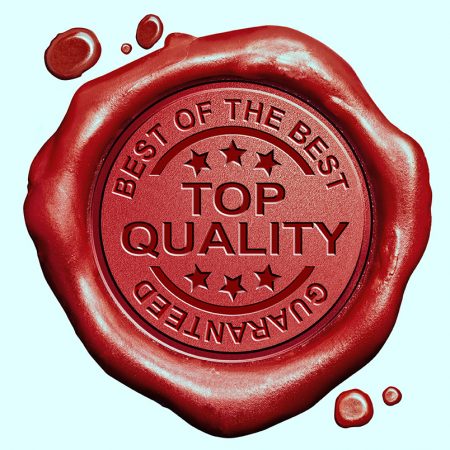 Glen's Army Navy – The Outdoor Store for Clothing, Footwear, Fishing, Hunting, Ammo & Shooting Supplies, Camping & Outdoor Gear – Find everything you need for working and playing in the great outdoors at Glen's Army Navy Store in Grand Rapids, Minnesota.
E3 Consulting Services is a  custom website development company in Minnesota specializing in search engine optimization (SEO), search engine marketing (SEM), e-commerce website development, social media consulting and management, and internet marketing services. Located in Grand Rapids, Minnesota, they provide a full range of traditional advertising, marketing consulting, media relations and public relations services.
Veterinarians in Grand Rapids – Grand Rapids Veterinary Clinic is the best veterinary clinic in Grand Rapids and the region with five great doctors and a skilled and caring support staff. They provide a wide range of medical, surgical, and dental services for dogs, cats, and other small pets, as well as boarding services for dogs and cats. They use the latest technology and take time to answer all your questions. They're even AAHA (American Animal Hospital Association) certified. Give them a call at 218-326-0395 or visit their website to make an appointment.
Gosh Dam Place – This unique motel, restaurant and bar has it all – location, accommodations and great food! Located just one mile east of the Mississippi River Dam on Lake Winnibigoshish, the Gosh Dam Place offers anglers accommodations, (10 motel units and 11 sleeping rooms) a restaurant and bar, off-sale liquor and a convenience store. Serving breakfast, lunch and dinner seven days a week.
Miskovich Dental Clinic – Miskovich Dental Clinic P.C. and Doctors Peter Miskovich and Andrew Kuehn offer cosmetic, restorative and preventive dental services designed to give you a healthier and more beautiful smile. You'll find a friendly, knowledgeable team ready to provide you and your family with the best quality dental care and treatment in a comfortable, informative and respectful manner.
Everidge is the nation's premier manufacturer of commercial refrigeration equipment. Home to CrownTonka, ThermalRite, ICS, PrepRite, and LoTemp Doors, Everidge designs, manufactures, markets and distributes a wide range of commercial refrigeration equipment and refrigeration parts with exceptional service, repair and support. They offer indoor or outdoor walk in coolers, walk in freezers, blast chillers, blast freezers and cold prep tables, to commercial vacuum sealers, sous vide circulators and other refrigeration components, that can all be customized for any application. Family-owned since 1939 and headquartered in Plymouth, MN, Everidge operates manufacturing facilities in Rancho Cucamonga, CA, Andover, KS, Greeneville, TN, Covesville, VA, and Winnebago, MN.
Resort & Campgrounds For Sale in MN & WI | Orion Resort Sales — Listings of Resorts, RV Parks and Campgrounds For Sale in Minnesota and Wisconsin. Whether Buying or Selling a resort or campground, let Orion Resort Sales agents show you why their real estate knowledge and marketing is unparalleled in the industry. Work with the Best Minnesota resort sales agents, visit their website – https://www.orionresortsales.com and call today: 218-256-6565.
One of the Top Minnesota Fishing Guides is Grand Rapids Guide Service – Lyle Unger is a pro-guide you'll likely find on Lake Winnibigoshish, Leech Lake, Red Lake or one of the many other great Minnesota lakes we fish putting his clients on the walleye, crappies, bass or panfish. You'll often hear us talking when we're both on the lake with clients. If I'm unavailable for your guided fishing trip, I highly recommend Lyle as one of your first options. Grand Rapids Guide Service also provides guided ice fishing trips where he'll put you on the jumbo perch, crappies, bluegills and walleye.
Tom Neustrom of Minnesota Fishing Connections is a true legendary guide. I've known and worked with Tom for many years and can definitely say he's a complete professional with a tremendous wealth of fishing knowledge. A guided trip with Minnesota Fishing Guides like Tom give you an enjoyable day on the water you'll remember.
The Wedding Parlour The Wedding Parlour is one of the most distinctive and prestigious bridal shops in Northern Minnesota – serving Grand Rapids, Bemidji, International Falls, Duluth, Cloquet, the Iron Range and Wisconsin with great care and detail for over 34 years.
Lefty's Tent & Party Rental If you're planning a wedding reception, family reunion, company picnic or something else altogether, it pays to have the right supplies and equipment to make sure everyone attending your festivities has a great time. Lefty's Tent & Party Rental is here to make sure you have everything you could ever need for your party.
Moose Lake Wild Rice – Buy Minnesota Wild Rice on their website as well as other Northwoods gift items. Their wild rice is the best.
Family Dentists in Grand Rapids, MN — Grand Dental Center – Grand Rapids dentists Dr. Lisa Johnson and Dr. Leanna McBride provide a complete range of dental services, from basic preventive care to cosmetic procedures and restorative dentistry. Their friendly and competent team provide the highest quality of dental services in a professional, gentle, and caring atmosphere. From cleanings and exams, crowns, veneers, dental fillings, dentures and partials to dental implants and invisalign, Grand Dental Center does it all.
MN Fishing Guides – Royal Guide Service – Offering full and half-day guided fishing trips for over 15 years, Roy Girtz of Royal Guide Service guides for walleye, northern pike, muskie, bass, crappie, bluegill, perch, lake trout and sturgeon on all the lakes and rivers in north central and northeastern Minnesota. Guide trips include professional series boat and motor, fresh bait, premium equipment, fuel, safety equipment, and a knowledgeable, friendly guide. You need only bring your Minnesota fishing license, snacks, beverages, sunglasses, rain gear and a camera. If you're looking for a Grand Rapids MN Fishing Guide, other than me of course, give Roy a call today at 218-259-8992.
Hotel Rapids This restored, historic, boutique hotel offers clean, affordable, friendly accommodations as well as an on-site bar and bistro. Conveniently located on the corner of Hwy 2 and 169 in Grand Rapids, MN.
Shelby Tolley – REALTOR® with TheMLSonline.com – If you're looking to purchase or sell a homes or investment property in the Twin Cities area, give Shelby Tolley a call at 608-498-9805 or click the link to visit her website.