VIP Restroom Trailers & Portable Toilets Available
Portable Restroom Rentals for Large Events
At Jeff's Restroom Trailer Rentals, we take pride in our commitment to excellent service. Contact us today for assistance in planning and a cost estimate for your Large Event including:
Festivals
Concerts
Sports Events
Car Shows
Rodeos
Parades
Fundraising Events
Our professional sanitation specialists provide the following at each servicing:
Deodorizing and washing
Toilet paper is restocked
Inspected and repairs performed as needed
Tank is pumped and tank additive refilled
Hand sanitizer units refilled (if included in unit)
We maintain our portable toilets and related equipment to meet stringent sanitary standards. All of our units are completely cleaned, disinfected and refurbished before each delivery. Learn more about our portable toilet offerings here. We offer modern plastic portable units, handicap accessible units, hand sanitizers and hand washing units.
Contact us today at 218-910-9061 or click the button below to see how we can help you.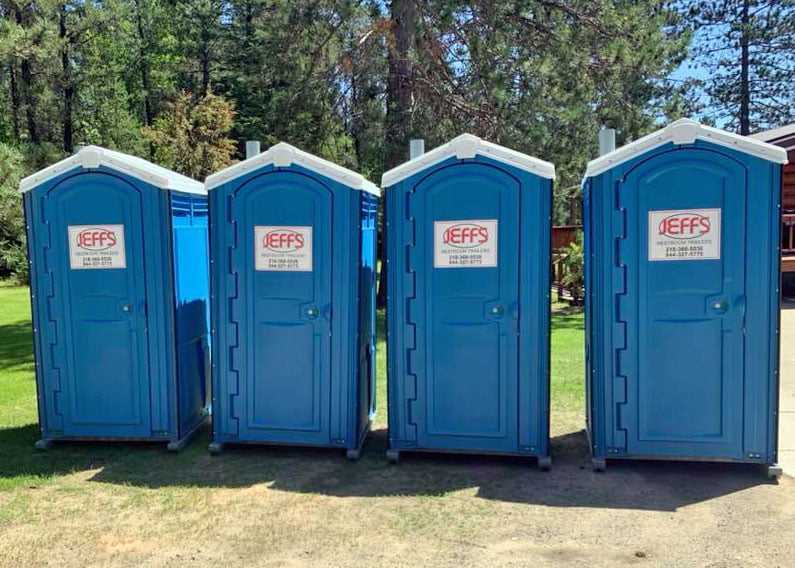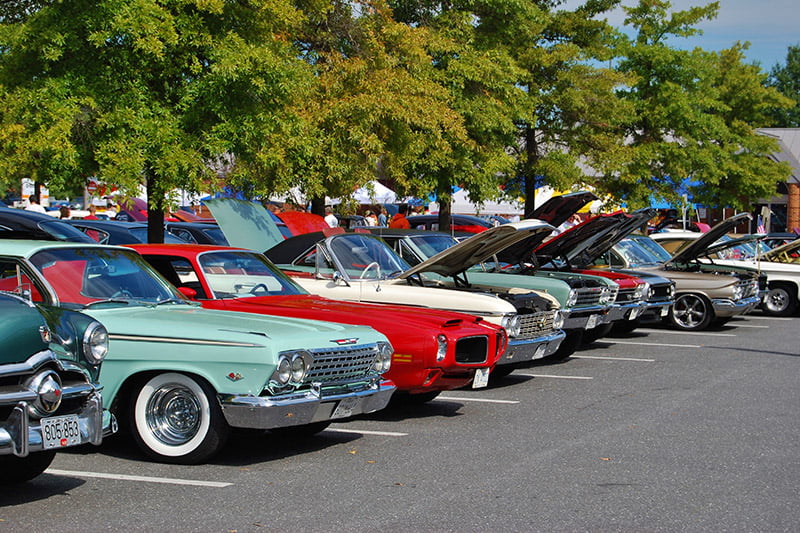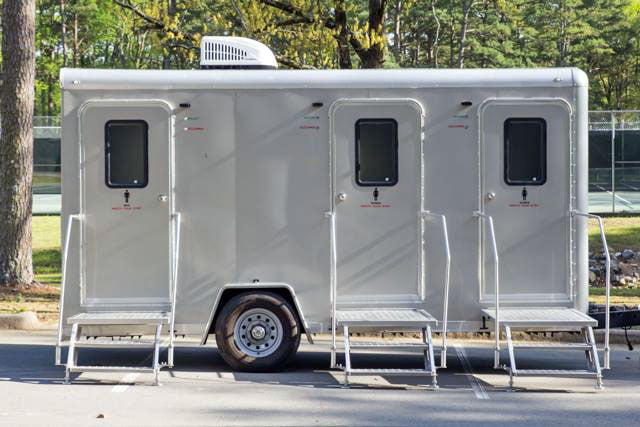 Portable Restroom Unit Estimator
How Many Restrooms Do You Need?
How to use this chart:
Determine how many hours the event will last. If it is multiple days, use the longest day.
Determine how many people will attend. If there are multiple days, determine the peak day.
Use the chart to calculate the number of portable restrooms needed for adequate sanitation conditions.
Plan for more if food and beverages are being served and if there are intermissions causing a surge in people seeking restrooms.
If alcohol is being served, add 15-20% more restrooms.
Don't forget to order handicapped units and hand sanitizers for each unit.

Keep in mind that this is an estimate. One unit provides approximately 200 uses.